Description
Cats are not that active. They tend to sleep and just chill most of the time and very often do they play and have fun. So, when they play, we should always provide the best products for them so they can enjoy and really have the exercise that they need.This Wireless Remote-Controlled Toy Mouse can provide them all the fun that they deserve. It's remote-controlled and easy to use which makes it the best.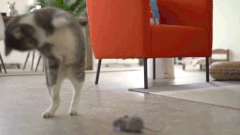 The Remote Controlled Toy Mouse is made of realistic fur textures that are appealing to cats. These textures paired with a delightful catnip aroma make for an instinct fulfilling play experience that cats won't be able to resist.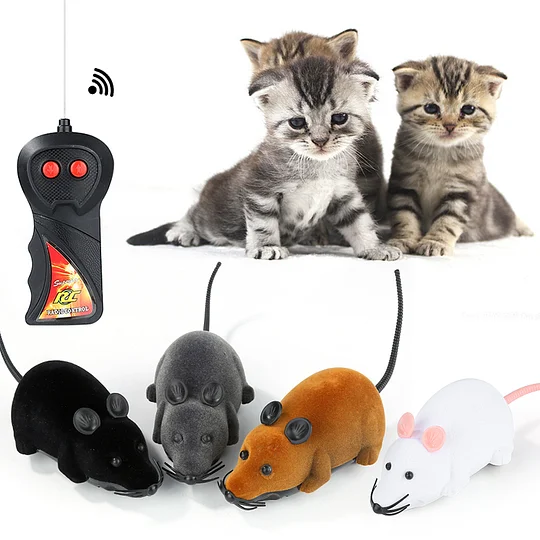 ✔️Made of Plastic & flocking, flocking mice lifelike, even more realistic.
✔️Funny Electronic Mouse Toy with Remote Control. The owner can remotely flirty very well in love cats and dogs, they could catch and will go crazy.
✔️Cute electronic mouse toy With 2 modes: Go forward & backward.
✔️Remote Controlled Toy Mouse will keep your cats busy and positively engaged with you and the world around them while exercising their unique instinctual needs. Enrich the life of your cat, and "bring the wild inside."
✔️A real Size:11.12" x 3.39" x 1.95" Mouse powered by 3 x 1.5V AAA batteries (batteries not included). Controller powered by 2 x 1.5 V AA batteries (batteries not included).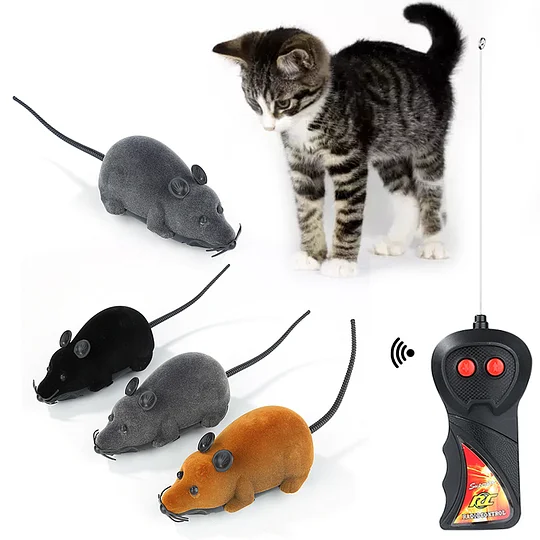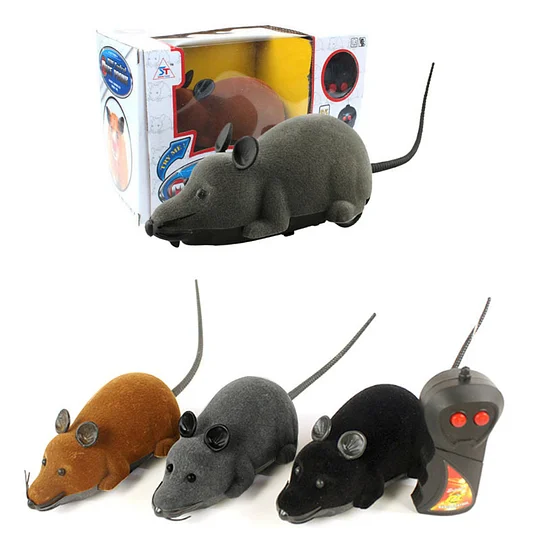 Payment & Security
Your payment information is processed securely. We do not store credit card details nor have access to your credit card information.