Description
The smart laser toy will keep your cat stimulated and joyful, feeling as if he/she are catching butterflies outside. The perfect solution to busy cat owners!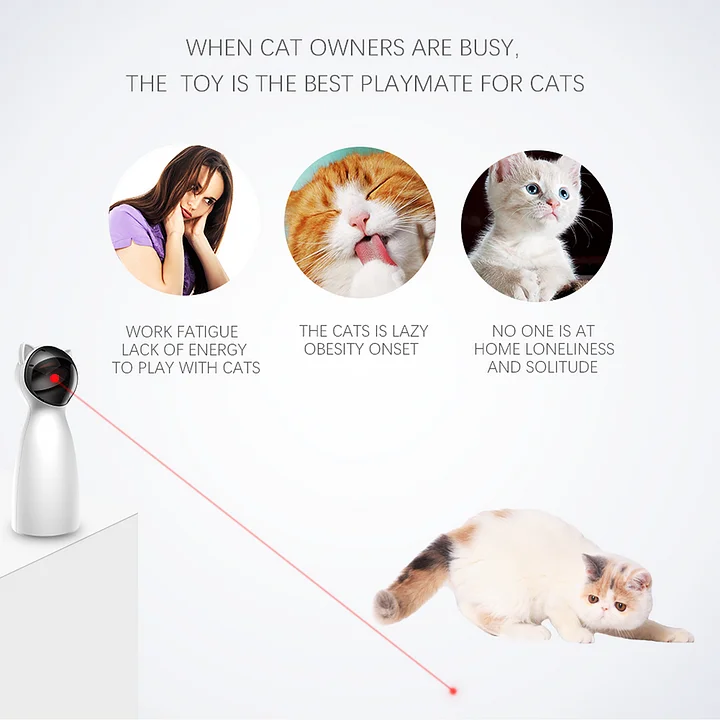 New Fun Cat Dog Toy-Auto rotating laser pointer creates a unique & mysterious experience for the challenging hunt. Available Automatic On/Off and Silent, Fast/ Slow Liaht Flashing Mode, Free to set these functions to bring different experiences to your pet.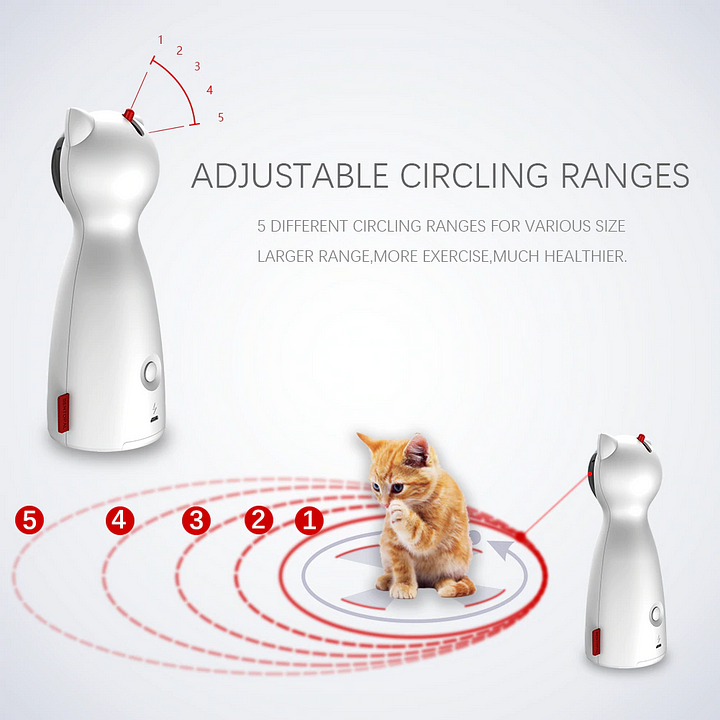 Enjoy the Self Play Time -Whatever fast or slow light flashing mode, the interactive cat dog toy automatically turns the laser off after 15 minutes to prevent your cat from being over-stimulated and keep the game exciting. Keeps fat cat up for running and exercise but not overtiring
5 Adjustable Circling Ranges: The exciting pet laser pointer rotates in a random 360-degree pattern across floors which appeals to the natural hunting instinct of cats. it will form a large play area for your pet to play with 15min auto timer.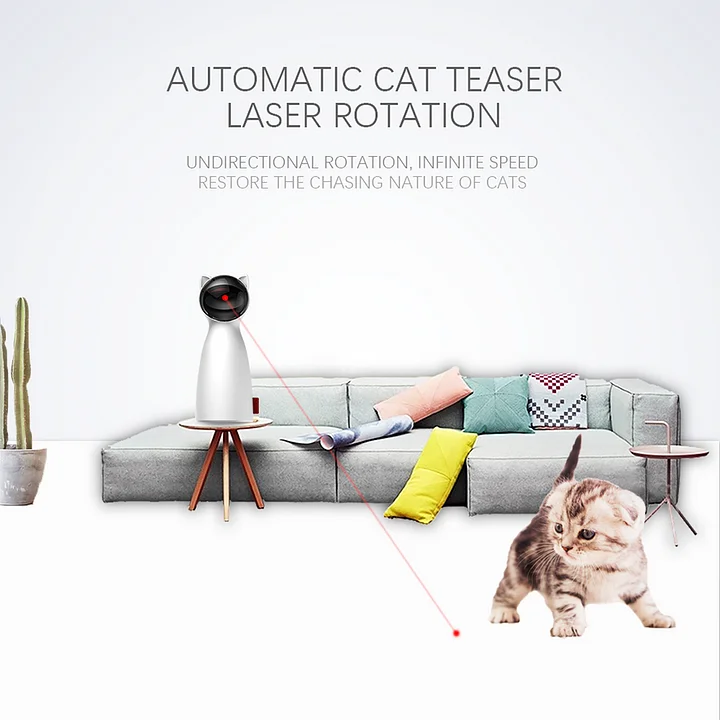 ✔ Perfect For Cats: Cats love the laser toy, it makes them feel like they are playing in the wild and it can entertain them for hours.
✔ Fully Automatic & Quiet: The laser toy work automatically so while you are busy your cat is stimulating his brain and having fun, and it has a manual mode so you can have fun and play with your cat as well.
It makes no noise, is extremely quiet, unlike other cheap products.
✔ High Quality & Compact: The auto stimulation toy is made from high quality materials and has an advanced industrial grade laser light that will stay bright for a long time.
✔ Smart System: The stimulation toy's system creates patterns with the laser, designed according to your cats behavior size and movements so it will be as fun, stimulating and entertaining as possible.
✔ Health Benefits: The laser toy is great exercise for your cat so he will stay active and won't become lazy and overweight, In addition to the mental stimulation that it provides so your cat won't get bored and depressed.
Payment & Security
Your payment information is processed securely. We do not store credit card details nor have access to your credit card information.